Melania Trump and son Barron have moved into the White House – five months after her husband Donald took office.
Mrs Trump and the couple's 11-year-old son had stayed behind in New York so Barron could finish the school year.
The decision was seen as strange by some, as she was the first presidential spouse in recent years not to relocate to the capital immediately.
Her predecessor, Michelle Obama, even moved to Washington early to get her daughters settled in their new school.
However, it seems the First Lady is delighted by the move, tweeting a picture looking out across the White House lawn, marking the occasion,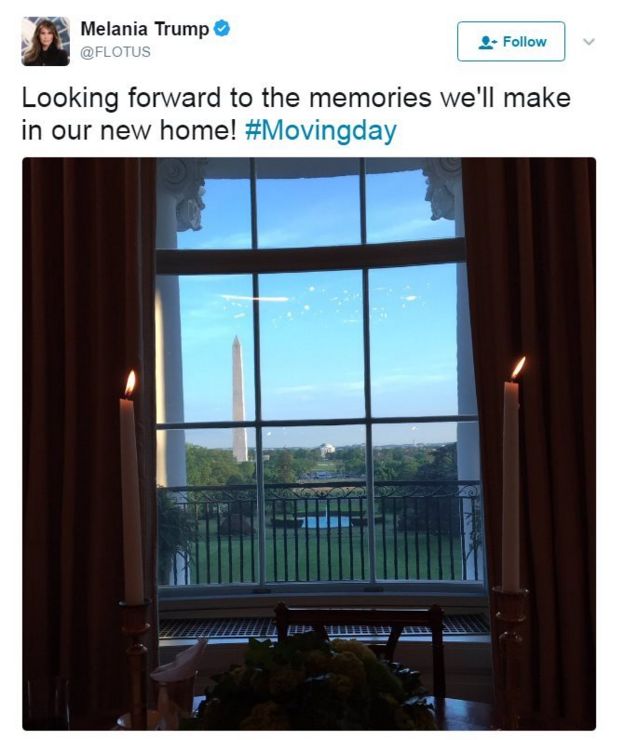 The move will also no doubt be welcomed by New Yorkers, who have footed a hefty security bill keeping the First Family safe in Trump Tower.
Their presence in the Big Apple has also been known to create a fair few traffic problems. The New York Post warned of a potential "traffic apocalypse" if they did not make the move.
Meanwhile, Mr Trump – who did not acknowledge the move on his personal Twitter account – has turned his attention to eldest daughter Ivanka's appearance on Fox and Friends on Monday morning, local time,
It is not known what she will be discussing.
BBC