A push by some newly elected Kenyan MPs to reject a proposal to cut their salaries is likely to put the legislators on a collision path with President Uhuru Kenyatta, the Daily Nation reports.
Homa Bay Woman Representative-elect Gladys Wanga has accused the Salaries and Remuneration Commission (SRC) of unfairly targeting MPs.
"There is a sustained campaign by SRC to reduce MPs to beggars and people who move from one office to another asking for handouts and this will not happen under our watch," Ms Wanga said.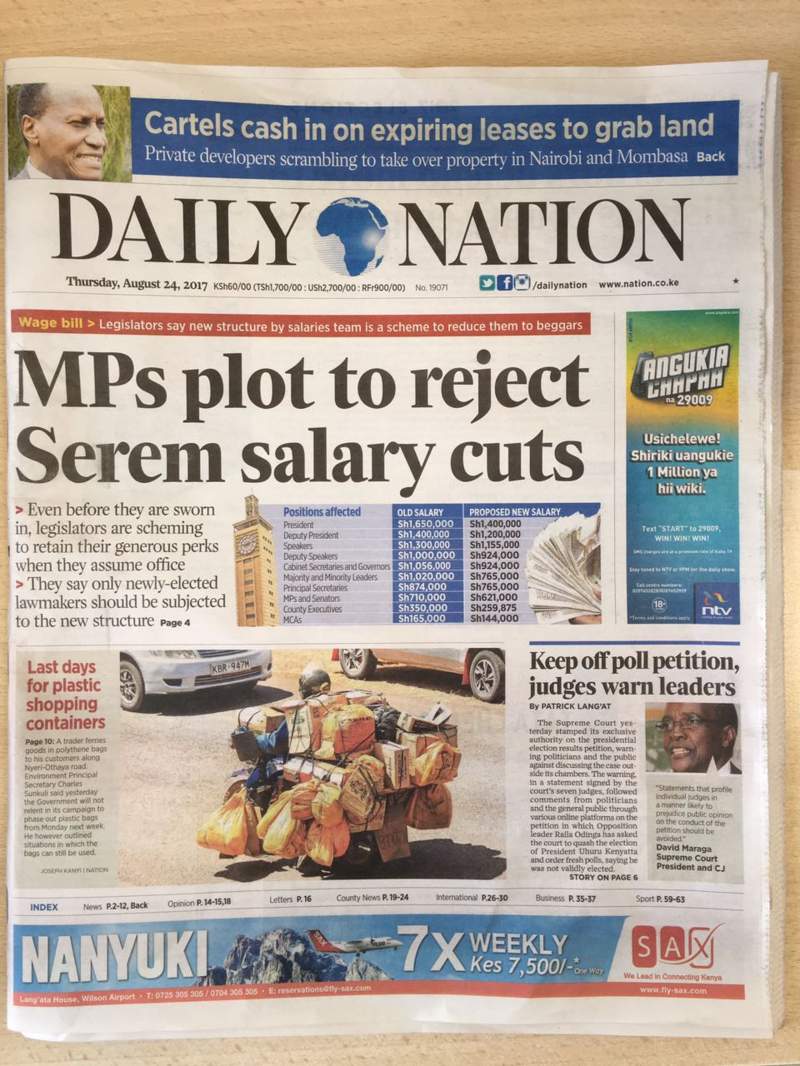 In June, the SRC said the cut was part of a plan to reduce Kenya's public sector wages by 35%. President Kenyatta has publicly backed the proposal.
The Daily Nation says the plan is to cut MPs' basic monthly salaries from $6,900 (£5,385) to $6,000 (£4,683). But allowances will also be cut and the $48,000 (£37,460) car grant has gone.
The newspaper says MPs who wished to remain anonymous fearing public outrage said they would "do all they can" to reject the proposal.
BBC