Kenya's Attorney General Githu Muigai has said that any attempt to hold a parallel swearing in of a president would be high treason, reports Reuters.
It comes after opposition leader Raila Odinga said last month he would be inaugurated on 12 December.
Uhuru Kenyatta was sworn in as president on 28 November, at a ceremony boycotted by the opposition.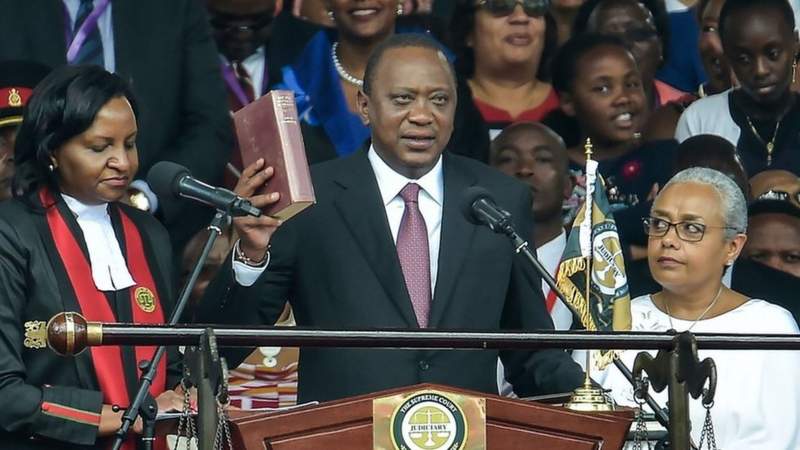 The original election on 8 August was held again after being annulled by the Supreme Court on the grounds of irregularities.
Mr Kenyatta was officially re-elected with 98% of the vote but Mr Odinga had boycotted it and doesn't recognise his victory.
BBC