Tunisia's World Cup football team has apparently found an ingenious way to fight fatigue as they fast for the Muslim holy month of Ramadan.
In friendly matches against Portugal then Turkey, goalkeeper Mouez Hassen appeared to feign injury at sundown, when the fast comes to an end.
As he lay on the pitch receiving medical treatment, his teammates rushed to the sidelines to drink water and snack on dates.
And it produced immediate results.
Down 2-1 to European champions Portugal, Tunisia rebounded six minutes after Hassen's injury break by scoring an equaliser and ended the match 2-2.
Days later against Turkey, Hassen stopped play by laying on his back.
Again, his teammates ate dates and drank water provided to them by waiting coaching staff. That match also ended 2-2.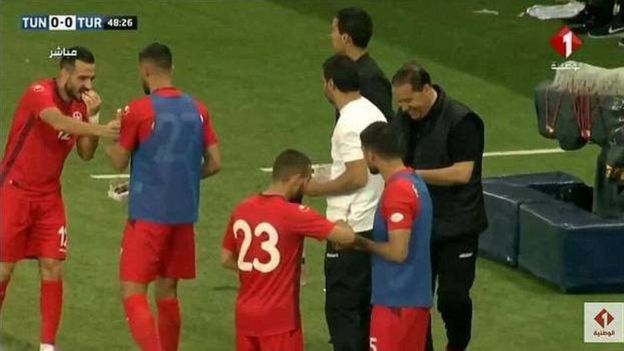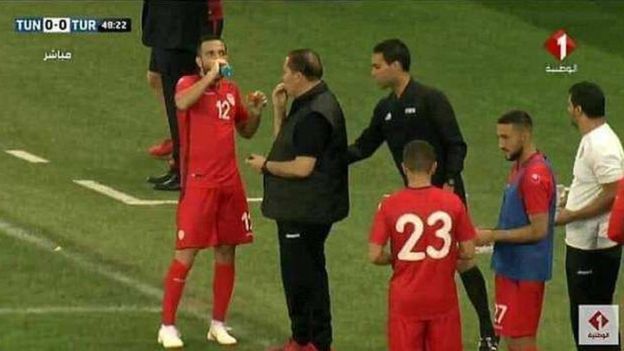 Footage of that incident has been shared by a Tunisian football fan account. The story has entertained many in the country.
Pundits in Tunisia were quick to note the timing of the goalkeeper's injuries in the second half of both matches – in the 58th and 49th minutes of play respectively.
This coincided with the time of sunset, which is when Iftar – the breaking of the fast usually with dates and water – begins for Muslims observing Ramadan.
The Tunisian football federation has yet commented on the timing of the two injury breaks.
But goalkeeper Hassen tweeted: "I was hurt, bruv" along with laughing emojis, in response to fellow footballer Chaker Alhadhur's jokey comment: "It's all right now, we know you were pretending."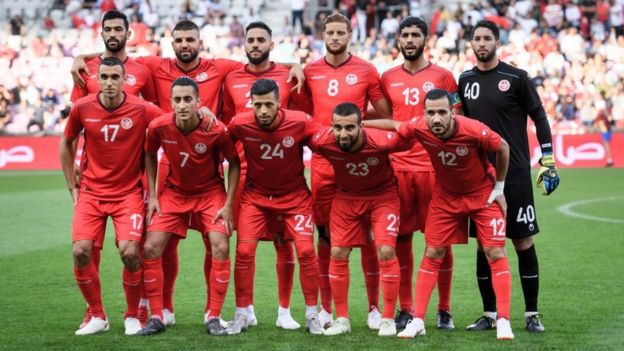 All eyes will be on Tunisia's goalkeeper when the team plays its next friendly against Spain on 9 June.
The North Africans' first World Cup match takes place against England on 18 June, by which point Ramadan will be over.
BBC