It has emerged that former President John Mahama will beat incumbent President Akufo-Addo if elections were held today, a survey conducted by the Alliance for Social Equity and Public Accountability (ASEPA) has said.
According to the survey, which sampled some 16,000 Ghanaians out of a population size of 800,000 also noted that Mr. Mahama is more popular among floating voters than the other six candidates vying for the flagbearer slot of the NDC.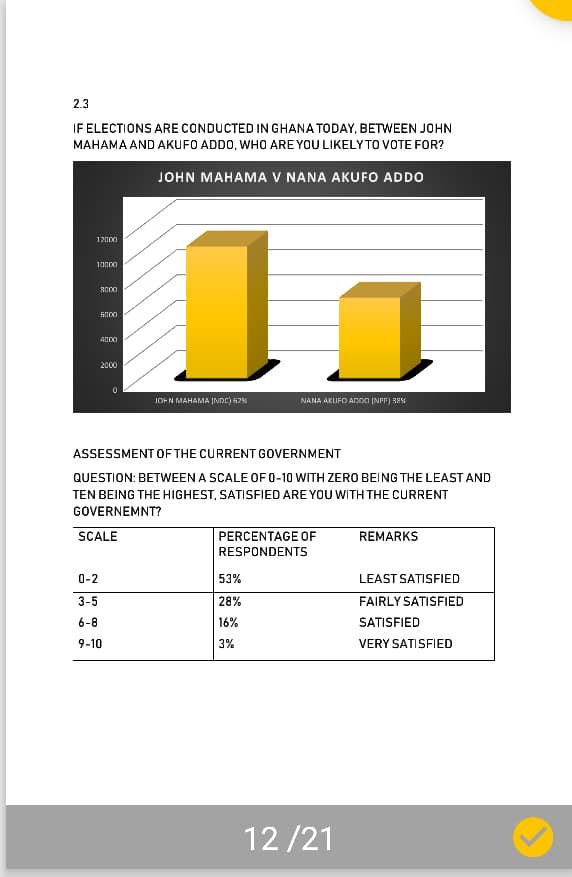 The report further revealed that  floating voters are not swayed by the government's flagship policy-Free SHS as just 31% of the Ghanaian population will be influenced by government's free SHS policy during voting.