Thirty-nine more illegal miners have been arrested in the Atewa Forest Reserve, officials have disclosed.
The recent arrest was carried out by Operation Vanguard personnel from their Forward Operating Base in the Eastern Region in two separate operations at Sankubenase part of the Forest.
The suspects include 33 Ghanaians and six Nigeriens and are currently being held at the Anyinam, Osino and Kwabeng District Police stations.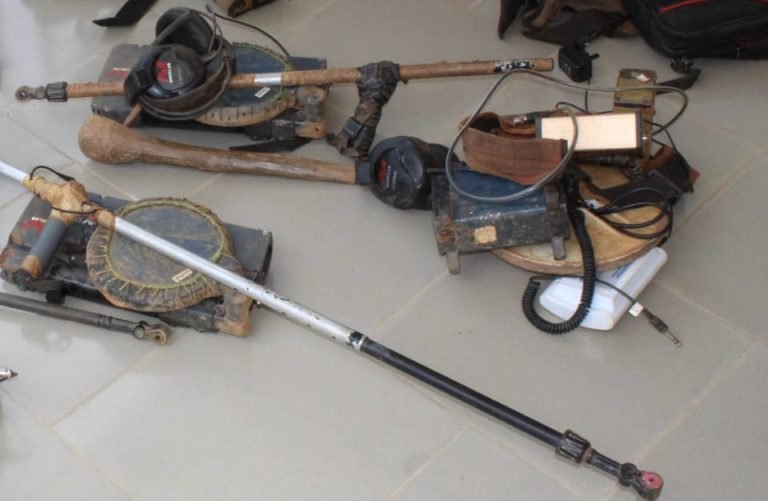 Three minelab gold detecting machines introduced by the Nigeriens were retrieved. The Forestry Commission in the region has since 2017 arrested over 300 illegal miners in the forest reserve. The illegal miners have erected tents in the deep jungles where they spend days to mine.
In March this year, a total of 47 Nigeriens and Burkinabes were arrested in a similar operation by Operation Vanguard Taskforce and Akyem Kwarbeng Police.
In 2017, 26 African nationals mostly Nigeriens were also arrested and sentenced by the Koforidua Circuit Court.
The Atewa Range Forest Reserve measuring 23,663 ha is part of an ecosystem known as the Upper Guinea Forest. The forest reserve which is a Global Biodiversity Significantly Area (GBSA) is one important ecosystem that serves as the source for three river basins in Ghana – River Ayensu, Densu and Birim; providing water to over five million people.
Source: Kasapafmonline.com/Kojo Ansah