Thousands of Ghanaians from all lifestyles on Saturday joined management and staff of Starr103.5FM for a walk to mark the station's five years anniversary celebrations.
The walk started at Ayi Mensah and ended at Lodge Tavern, followed by electrifying aerobic sessions led by some astute fitness instructors and other fun activities.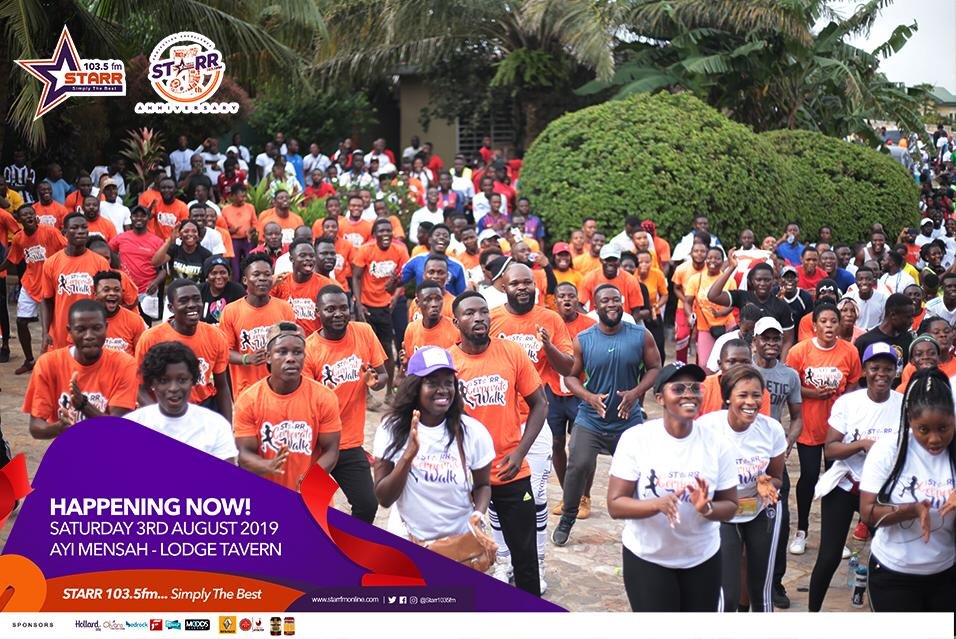 Patrons were later refreshed with assorted beverages, among others to replenish lost energy.
Dubbed Corporate Walk, the event was sponsored by Hollard Life, Bedrock Insurance, Moods Condoms, First Insurance, Allianz, Renault among others.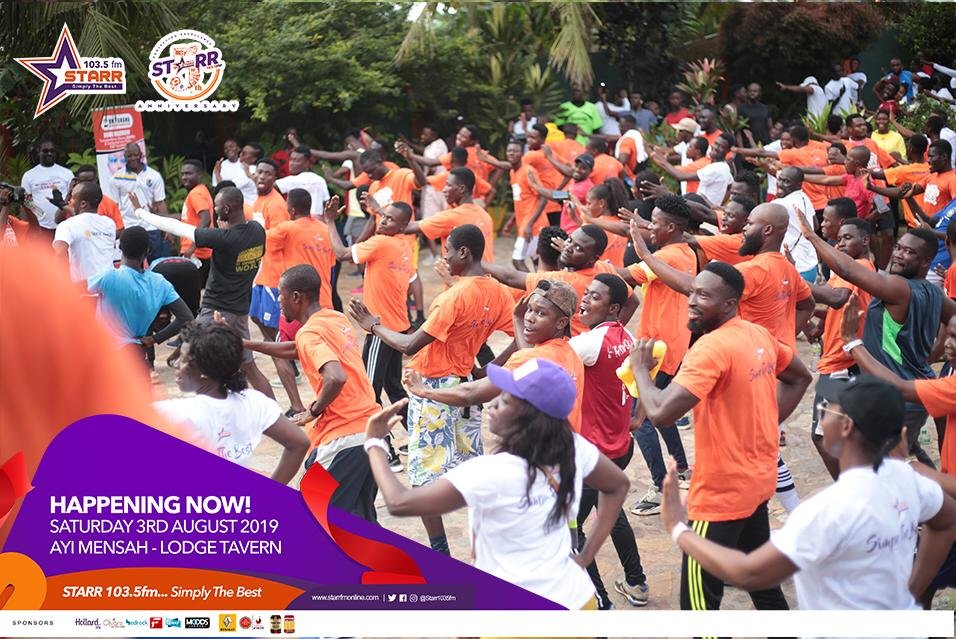 STARR103.5 FM is an urban, lifestyle radio station, which focuses on the delivery of compelling programs through News, good music, entertainment/lifestyle- led talk programs and sports for its target audience.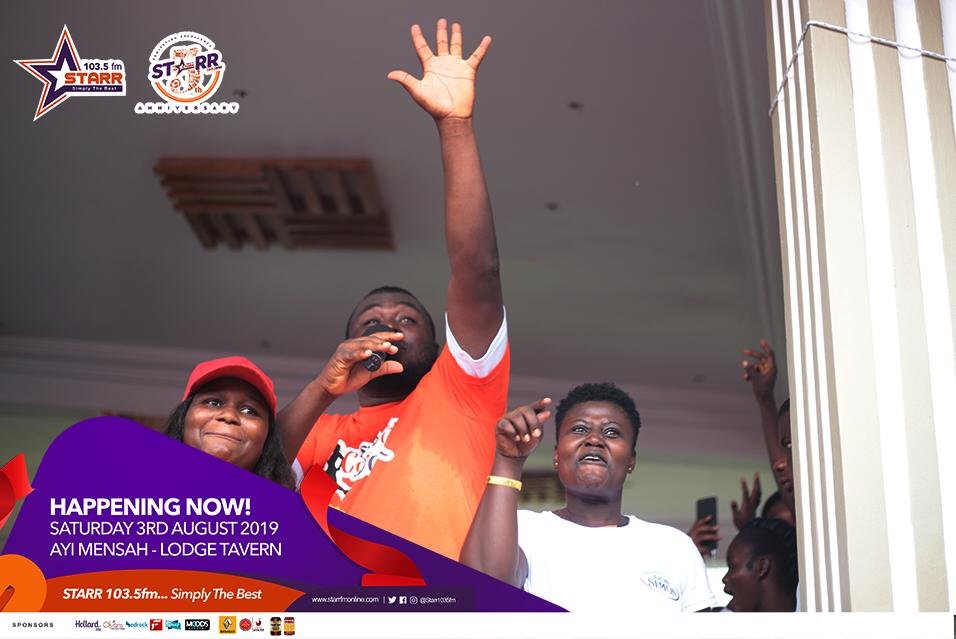 The station which is part of the Excellence In Broadcasting (EIB) Network was birthed in 2014. It has intriguing programs like 'Morning Starr' hosted by Francis Abban, 'Starr Drive' hosted by KOD and Cookie Tee, ' The Zone' by Jon Germain, ' Starr Chat' by Bola Ray, 'Drop off' by K Bonnah, ' Morning Zoo' by Kwadwo Preko and a host of other captivating shows.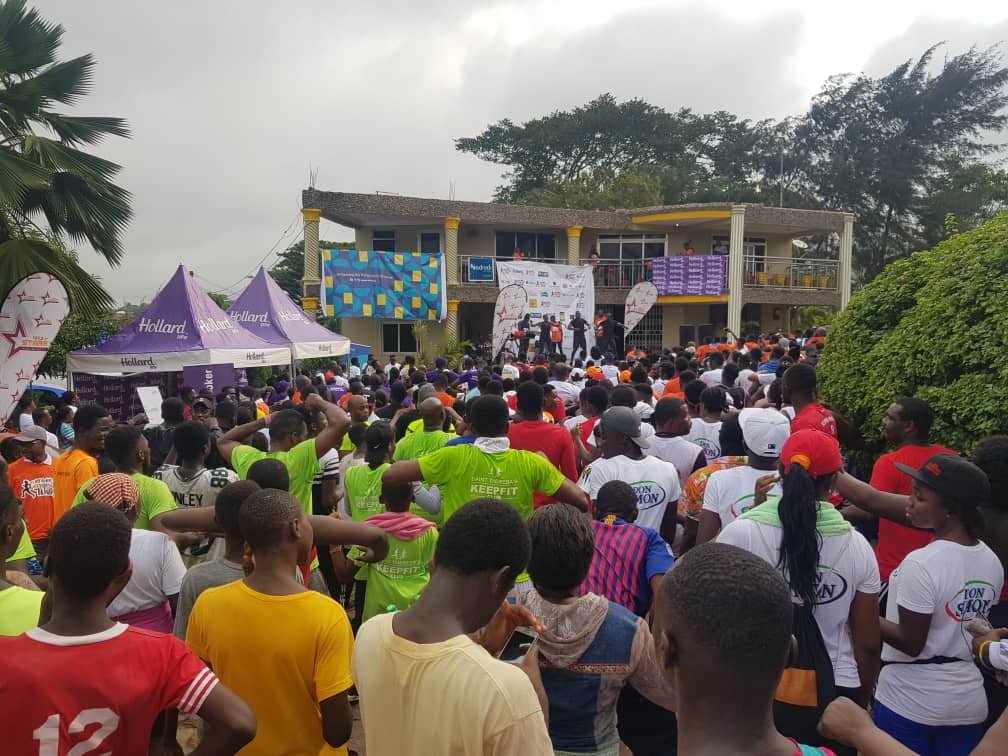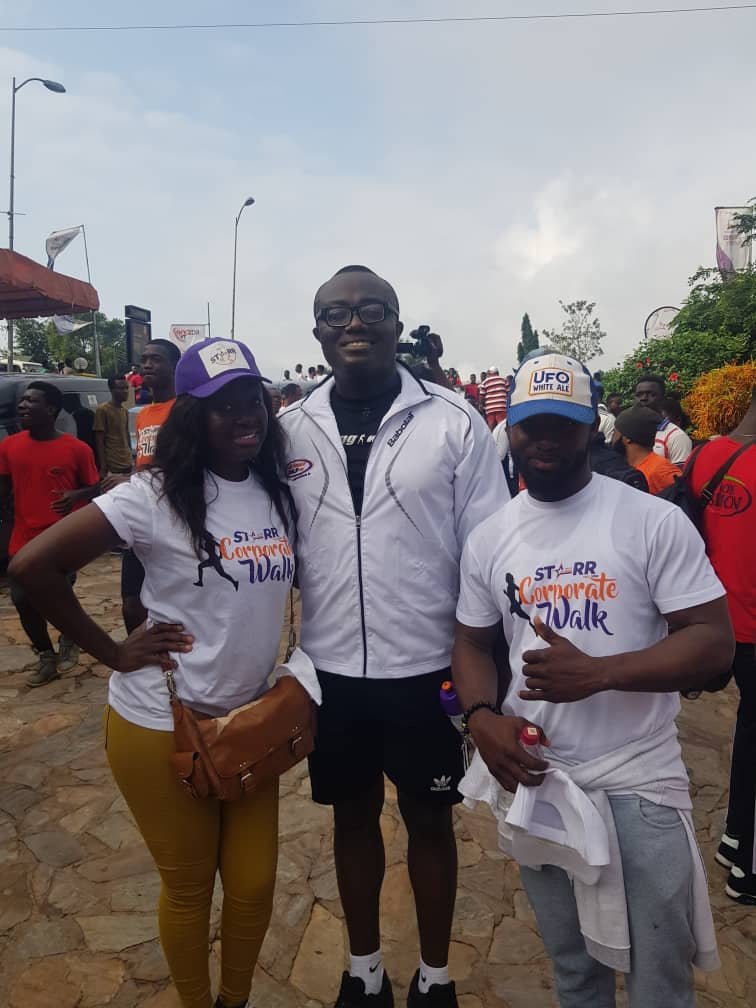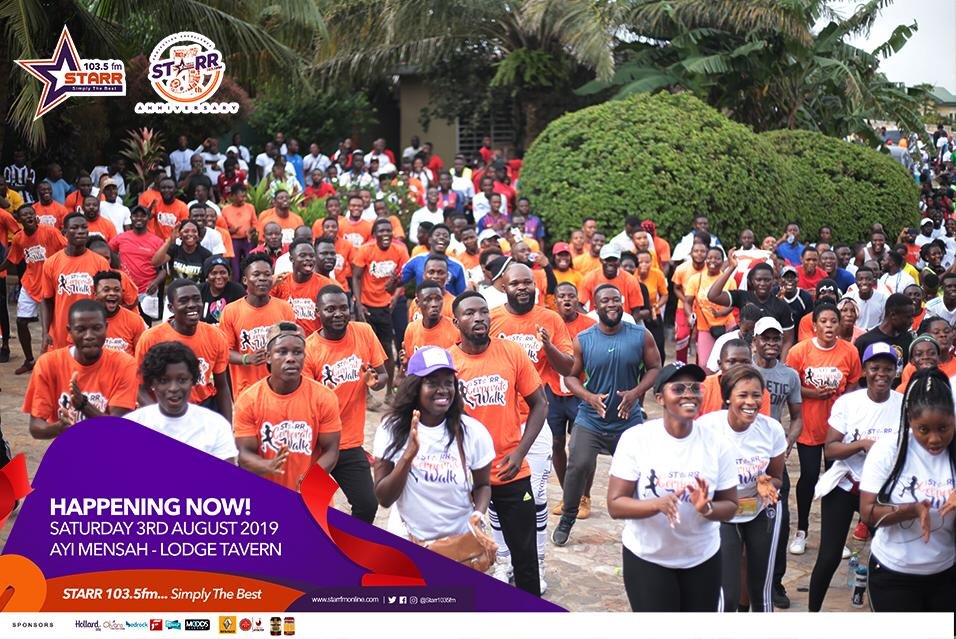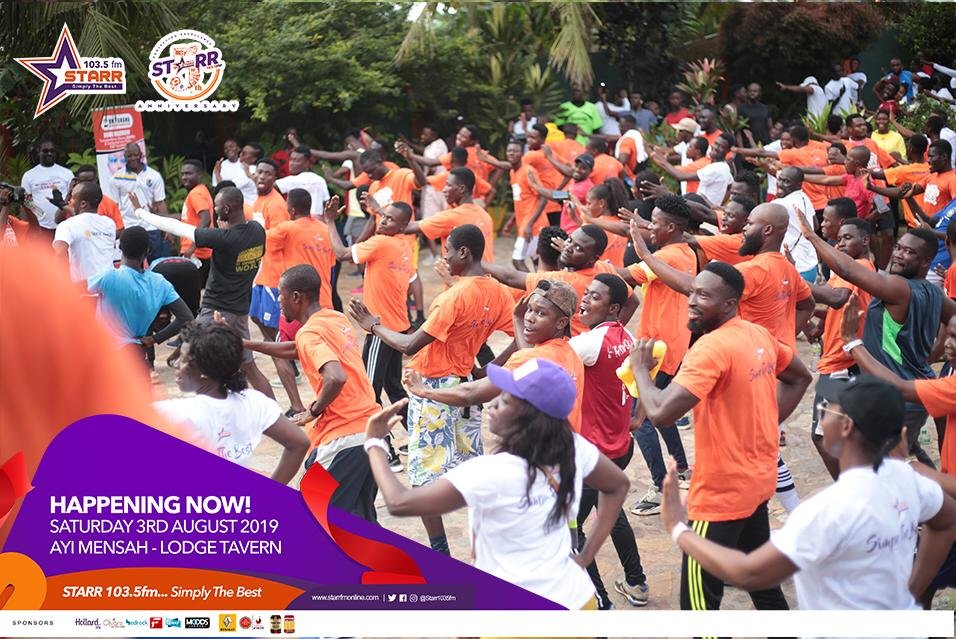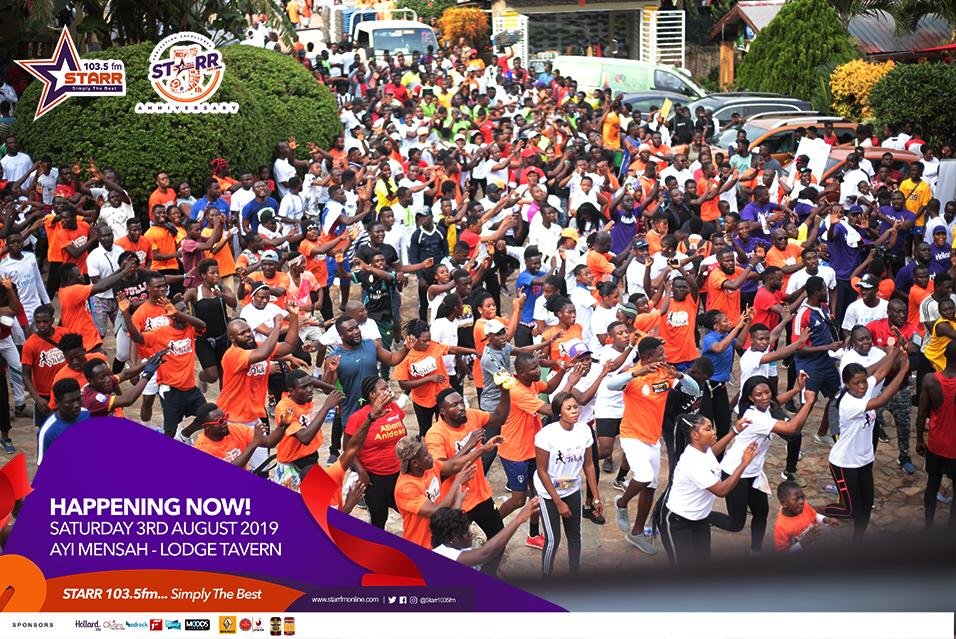 Starrfm