The Minister of Education, Dr. Matthew Opoku Prempeh has accused the opposition National Democratic Congress(NDC) of busing people to the Independence Square on Monday to cause chaos during the placement exercise for first-year Senior High School students.
There was pandemonium as scores of troubled parents besieged the premises in the hope of securing secondary school placement for their wards.
Two teenagers who had spent long hours in the queue collapsed and were rushed by personnel of the National Ambulance Service to hospital for medical attention.
Speaking on Asempa FM on Tuesday in relation to the chaotic situation that was recorded on Monday, Dr. Matthew Opoku Prempeh said the NDC must be ashamed for staging a scene just to score a cheap political point.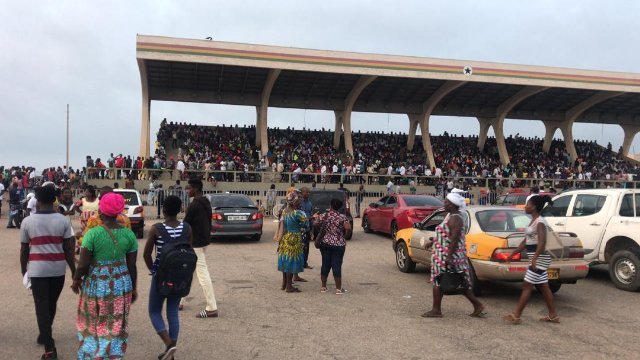 "NDC bused people to go and cause that problem at the Independence Square. The party sent a message to its communicators telling them that since the placement of student has been successful, they should rather hammer on the chaos at the Black Stars square in order to take some shine of the successful exercise. Some of those who thronged the Black Star square had genuine issues that were to be addressed but several others who went there were hired just to cause trouble. Last year we had the same exercise at this same venue but we didn't record such incidents, so I'm telling you that some people were behind what we all saw there."