Former President JJ Rawlings has railed against what he described as the "clear case of injustice" being meted out to former VC of the University of Education-Winneba, Professor Mawutor Avoke by authorities in the UEW standoff.
Prof. Avoke had called on the former President to intervene in the matter that caused his removal by the council of the school.
In a letter addressed to the National Security Minister, dated October 24, 2019, Mr. Rawlings requested that government look into the matter to deliver justice.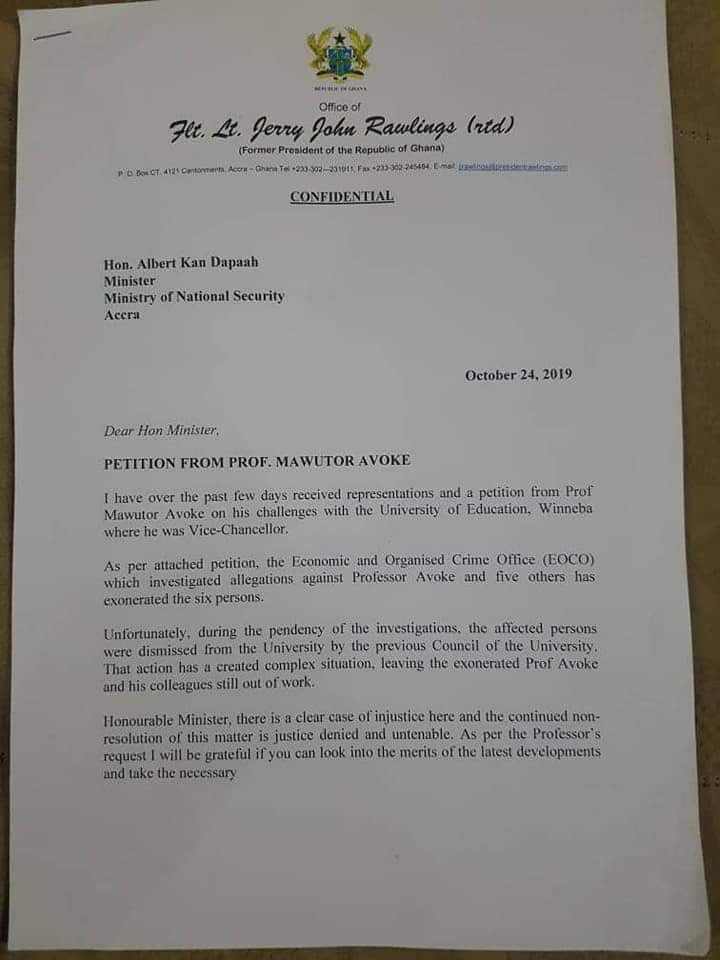 Professor Avoke was dismissed by the University following accusations of financial mismanagement. However, a probe into the issues by the national security exonerated him.
The University has however refused to reinstate him as the President sworn in another Vice Chancellor, Rev. Prof. Anthony Afful–Broni, during the probe.