The Police bodyguard of Madina MP Francis Xavier Sosu has been interdicted by the Police Service for alleged misconduct.
In a statement, the Police said Inspector Daniel Agbavor 'recklessly' drove into a crowd during the protest in Madina last Tuesday. The statement added the officer's action endangered the lives of two officers, who filed a report after the incident.
It added the Parliamentary protect unit of the service has been tasked to assign a new officer to the lawmaker.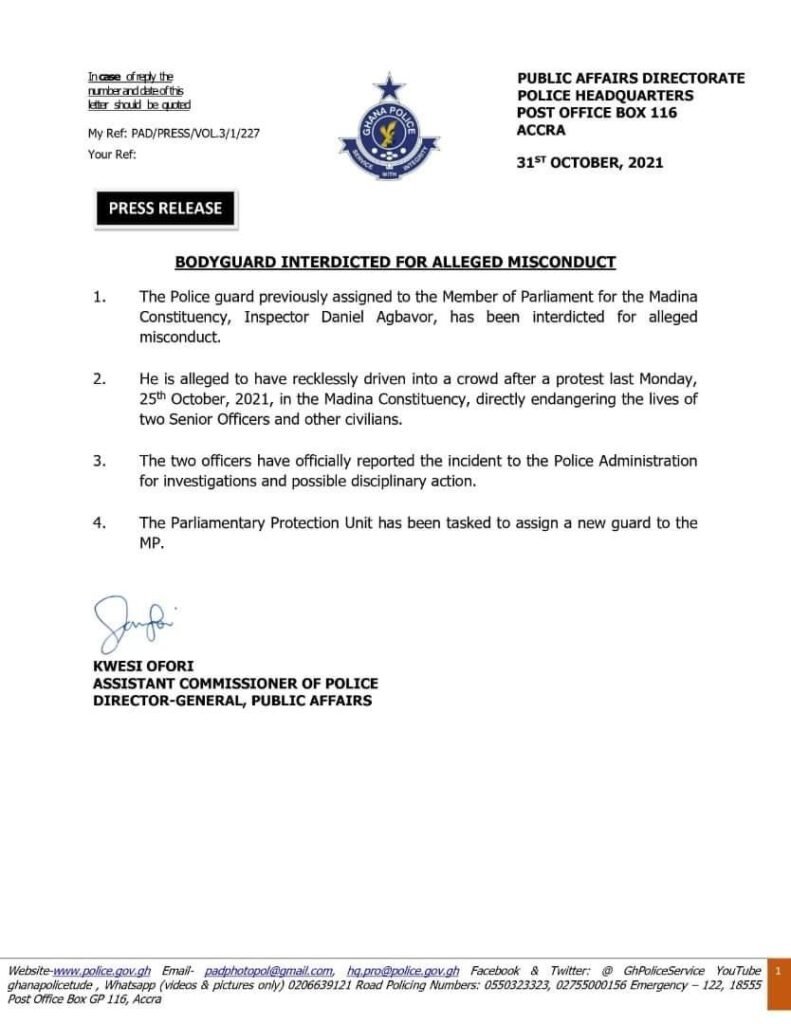 Meanwhile, the Police Service has denied reports that officers were dispatched to arrest the Madina MP  while he was at church today.
According to the Police, the plained-clothed officers who may have been seen at the MP's church were there to gather intelligence and not to arrest him.
In a statement, the Police said the lawmaker has been invited to assist in investigations over an illegal road blockade during a protest over bad roads in the area last Tuesday.