Wagner chief Yevgeny Prigozhin has been buried in a private funeral in St Petersburg, his press service has said.
It said the ceremony was held in "a closed format", and all those "wishing to say goodbye can visit the [city's] Porokhovskoye cemetery".
Prigozhin, 62, was confirmed dead by Russian authorities after genetic analysis of 10 bodies found in a crashed plane on 23 August near Moscow.
The Kremlin has denied speculation it was to blame for the crash.
But a number of Russia watchers – both in the country and abroad – have described Prigozhin as a "dead man walking" since an aborted armed mutiny he led back in June.
All 10 people on board – including Prigozhin's right-hand man Dmitry Utkin – died in the crash in the Tver region, north-west of Moscow.
The Wagner press service gave the information about Prigozhin's funeral in a short statement on Telegram on Tuesday.
It provided no further details.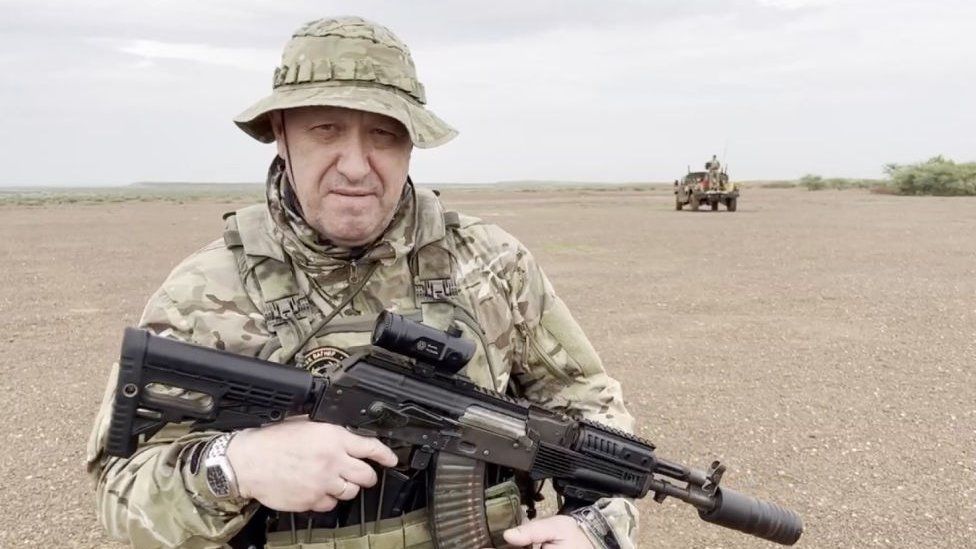 Russia's MSK1 website quoted cemetery officials as saying the funeral was held at about 16:00 local time (13:00 GMT) on Tuesday.
"That's what [Prigozhin's] relatives wished," the officials said.
MSK1 also said Prigozhin was buried next to his father's grave. It added that Wagner's black-yellow-red flag could be seen at the site.
Separately, the funeral of Prigozhin's top deputy Valery Chekalov – who was also on the crashed plane – was also held on Tuesday on St Petersburg's Severnoye cemetery. The 47-year-old is is believed to have have been running Prigozhin's non-military business interests, which Western governments say are used to finance the mercenary group.
Earlier in the day, Russian President Vladimir Putin's spokesman Dmitry Peskov said that the Kremlin leader would not be attending Prigozhin's funeral.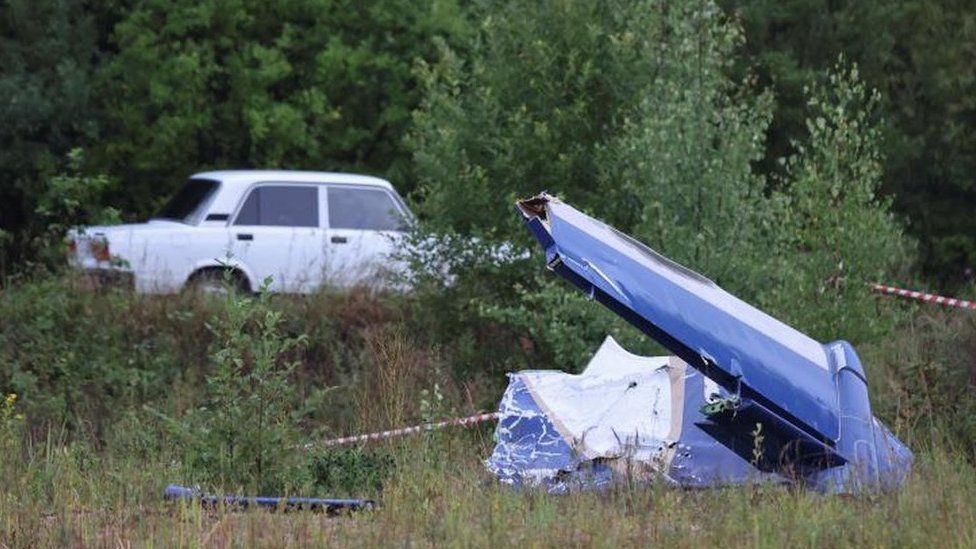 Mr Putin stayed silent for nearly 24 hours after the crash. The following day he sent his condolences to the families of all the victims.
And he described Prigozhin as a "talented person" who "made serious mistakes in life".
In June, Prigozhin – once a Putin loyalist – led the rebellion against the top two generals of the Russian armed forces.
His mercenaries took control of the southern Russian city of Rostov-on-Don, and were marching on Moscow – only halting the mutiny about 200km (125 miles) from the capital.
Mr Putin at the time described the rebellion as "treachery" and a "stab in the back", but a deal was later struck for Wagner fighters either to join Russian regular army units or move to Belarus, a Russian ally.
However, there has been frenzied speculation that Russian security forces were somehow involved in the plane crash.
US officials quoted by CBS, the BBC's media partner in America, have said that the most likely cause of the crash was an explosion on board the private jet.
Mr Peskov dismissed rumours of foul play as an "absolute lie".